Created in 2017, Eau Dyn Maroc, a subsidiary of the Rebirth Water group, is a local player active in the implementation of water filtration and dynamisation solutions for individuals, professionals and institutions.
It carries out missions for the African continent:
studies

of deliveries,

facilities,

training courses,

maintenance.
As a subsidiary of Rebirth Water LTD, Eau Dyn Maroc is in charge of coordination between Europe and Africa.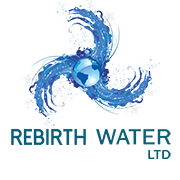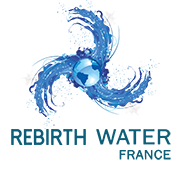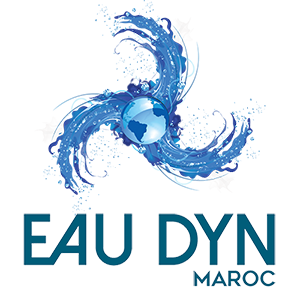 IRELAND
Group Headquarters
In charge of international relations.
FRANCE
Subsidiary of the group
Technical coordination and logistics platform Europe
MOROCCO
Subsidiary of the group
Technical coordination and logistics platform Africa. Installation and maintenance of industrial systems


In a social and humanitarian framework
Adherence to the Thaneer Pandal charter
Driven by the desire to implement a profound change in entrepreneurship, Eau Dyn Maroc has fully adhered to the "Thaneer Pandal - The Gift of Water" charter created by Aqua Dyn Auroville in 2007.
Charter for a 3rd Millennium Enterprise whose vocation is to help improve human health; a fundamental good and right of everyone.
Eau dyn Maroc and the Rebirth Water Group ensure that there is a continuity of ethical and humanistic commitment in the distribution of its products from their conception at the water research centre in Auroville, to delivery to the end customer.
It is a fundamental element in the company's DNA.
The gift of water in action
Each year, Eau Dyn Maroc donates part of its profits to the Aqua Dyn For The People® Foundation created by Aqua Dyn Auroville. We can all act concretely to share quality water, our health capital! An essential resource for the lives of men and women around the world.
Through the voluntary and civic approach of the Aqua Dyn For The People® Foundation, our ambition is to go beyond simple "access to drinking water" to offer the poorest people the same opportunities as those in Western countries. In other words: to be able to drink and offer their children quality water that does not make them sick and contributes to their well-being.
We believe it is essential that money does not discriminate against people in accessing quality water. Aqua Dyn For The People® is the humanitarian & health component of Aqua Dyn Auroville in which Eau Dyn Maroc is actively involved.
SARL with a capital of 10.000 Dhs
C/O of capital group Morocco
IF: 26075489
RC: 90515
TP: 50201669
CNSS: 1050928
ICE: 00207667800059